Product info
The Metso Active Gloves are a pair of practical, warm hunting gloves in a water-repellent wool blend with a fleece lining.
Description
The Metso Active Gloves made from a felted blend of 50% wool and 50% polyester that has been Bionic Finish®-treated, to reinforce the wool's natural water- and dirt-repellent properties. In addition, they are lined with a soft fleece fabric, and have elasticated ribbing at the wrists. The gloves are reinforced with micro-suede and a waterproof membrane on the palms and fingertips, and they have fold-back index fingers that fasten with a magnetic closure. The thumbs and index fingers are also touchscreen-compatible.
All functionalities
Micro suede reinforcements
Fold back index finger with magnet
Touch screen compatible index finger and thumb
Rib knit at cuff
Logo piping
Activity type
Driven hunt, High seat, Stalking
Material
Bionic Finish 50% Wool/50% Polyester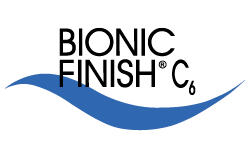 Bionic Finish Rudolf®
A patented system for a water-repellent, oil-repellent and dirt-repellent textile finish.
Metso
Classic hunting wear never goes out of fashion. Metso is a timeless range, primarily in a wool blend well-capable of withstanding the rigours of many years of hunting. All items in the range can be combined with items from our other ranges, to give a refined look to your hunting outfit.
Shop serie
Metso Active gloves
119.95 EUR