Product info
The Härkila Polar Fleece Jacket is a warm stretch fleece jacket with Polartec® Thermal Pro fleece, radio pockets and a full-length zip. It performs excellently as a warm, soft midlayer in cold weather, or as an outer layer on its own on milder days.
Description
Härkila Polar Fleece Jacket is made from warm, soft, and quick-drying Polartec® Thermal Pro fleece with a 2-way zip and durable, stretch panels on the arms, shoulders, chest and sides. The fleece jacket has two zipped pockets, as well as zipped radio pockets, with antenna eyelets, on each side of the chest. The jacket also has a high collar, elasticated cuffs, so that the sleeves close snugly round the wrists, and bottom hem adjustment.
All functionalities
High collar
Vertical zip pockets on both sides of chest with aerial exit holes
Side zip pockets
Sleeves with elastic edge binding
Adjustable bottom hem
Full stretch
Activity type
Casual/outdoor, Driven hunt, High seat, Stalking
Material
100% Polyester Polartec® Thermal Pro
Technologies
Polartec® Thermal Pro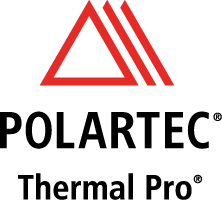 Polartec® Thermal Pro®
Polartec's most advanced fleece fabric. Extremely insulating and exceedingly lightweight.
Essentials
Essentials is a range of trousers, fleeces and more, for everyday wear, for hunting and for other outdoor activities. Garments in the Essentials range are easy to combine with Härkila's many dedicated ranges, letting you create the look and functionality you want.
Shop serie
Härkila Polar fleece
279.95 EUR